Ukulele at Camp Villages
Due to current TVDD restrictions, the 2021 Ukulele at the Villages Summer Youth Camp has been canceled.
We are looking forward to 2022, when we may be able to engage in this worthwhile activity again.
More information on sign ups for volunteer mentors will follow.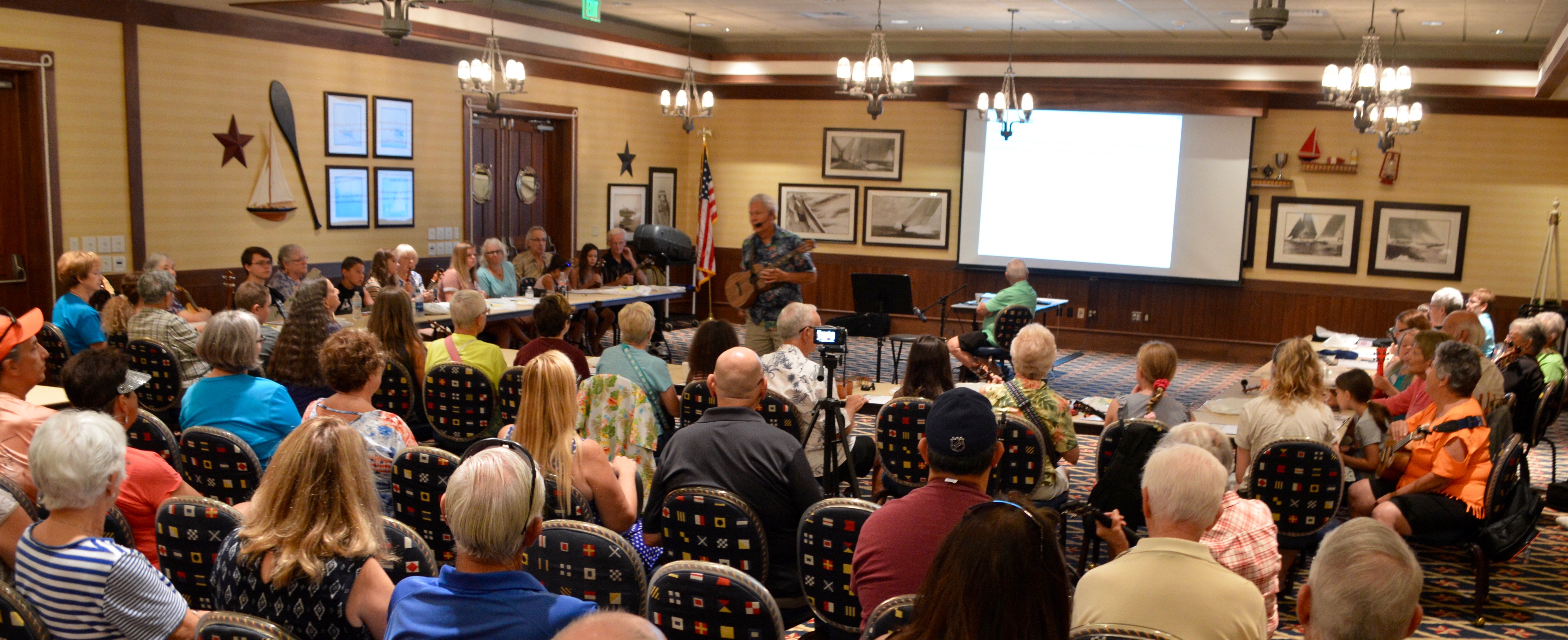 2019 Camp Villages
Thank you to all our 2019 Volunteers. All three sessions sold out. The kids and grandparents had fun learning to play.