Ukulele at Camp Villages
2020 will be the fifth time the Ukulele Players Club provided a  "Ukulele Camp"  for The Villages Parks and Recreation Department's Camp Villages.
The current scheduled dates for the 2020 Camp Villages Ukulele Camp are:
Tues., 6/16 -Tues., 7/14 -Tues., 7/28 
All classes are at  the Lake Miona R.C. and begin at 10 AM.
All campers will be provided with a ukulele and their own UPC mentor to help them with the group instruction. Sponsoring Grandparents will also be offered a ukulele to join in the fun. By the end of the session everyone will be able to strum and sing- a-long.
After each two hour session one participant will win their own ukulele to take home with them.
More information on sign ups for volunteer mentors will follow.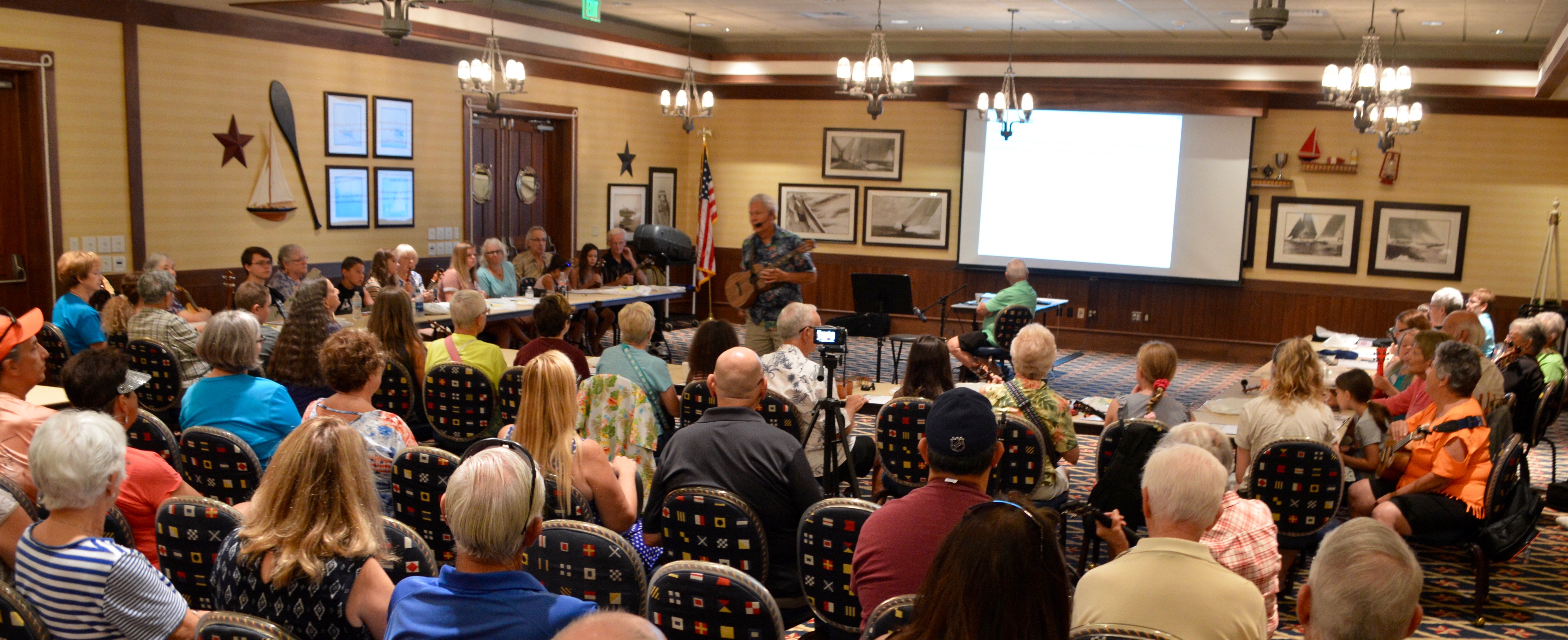 2019 Camp Villages
Thank you to all our 2019 Volunteers. All three sessions sold out. The kids and grandparents had fun learning to play.