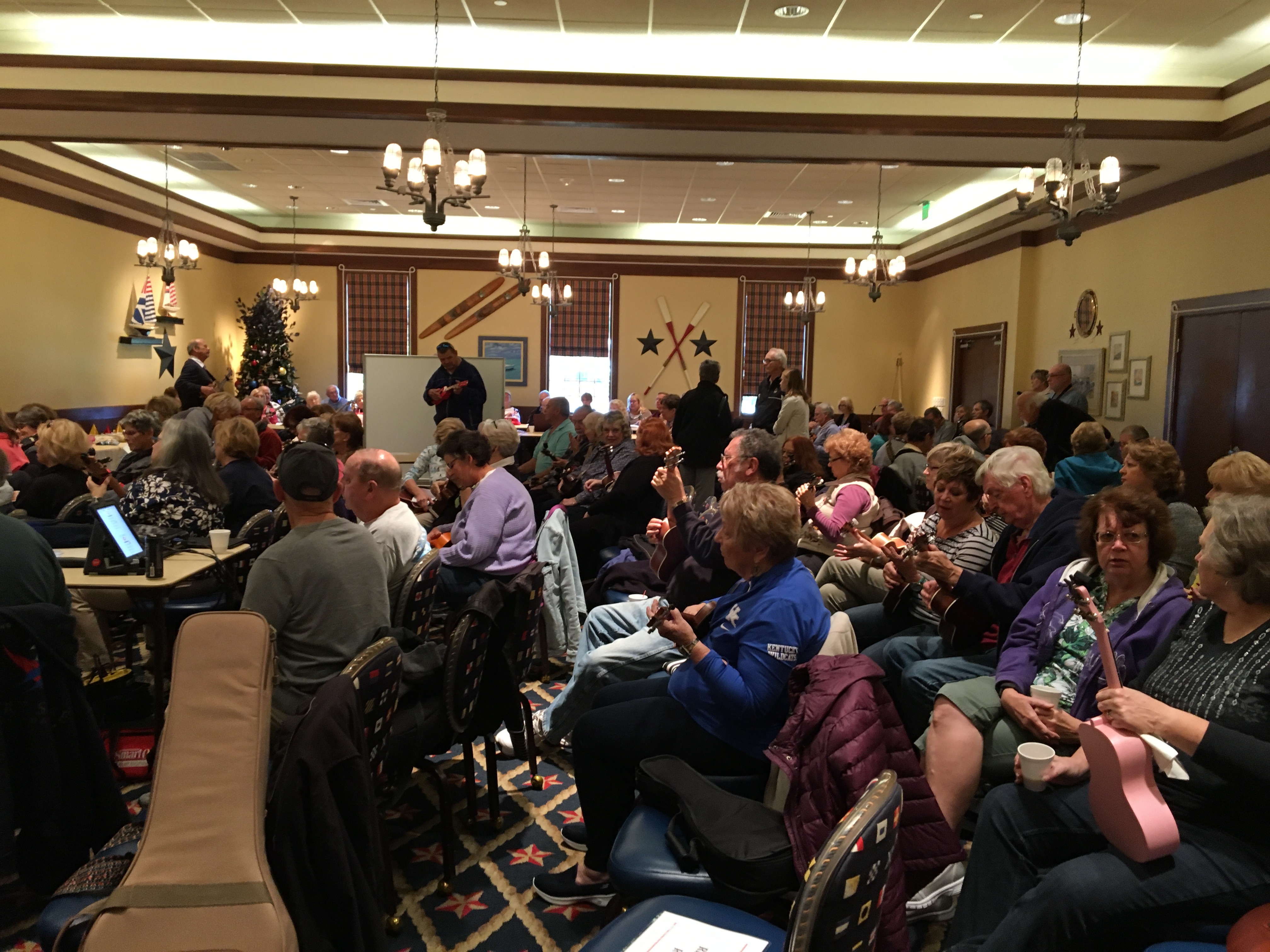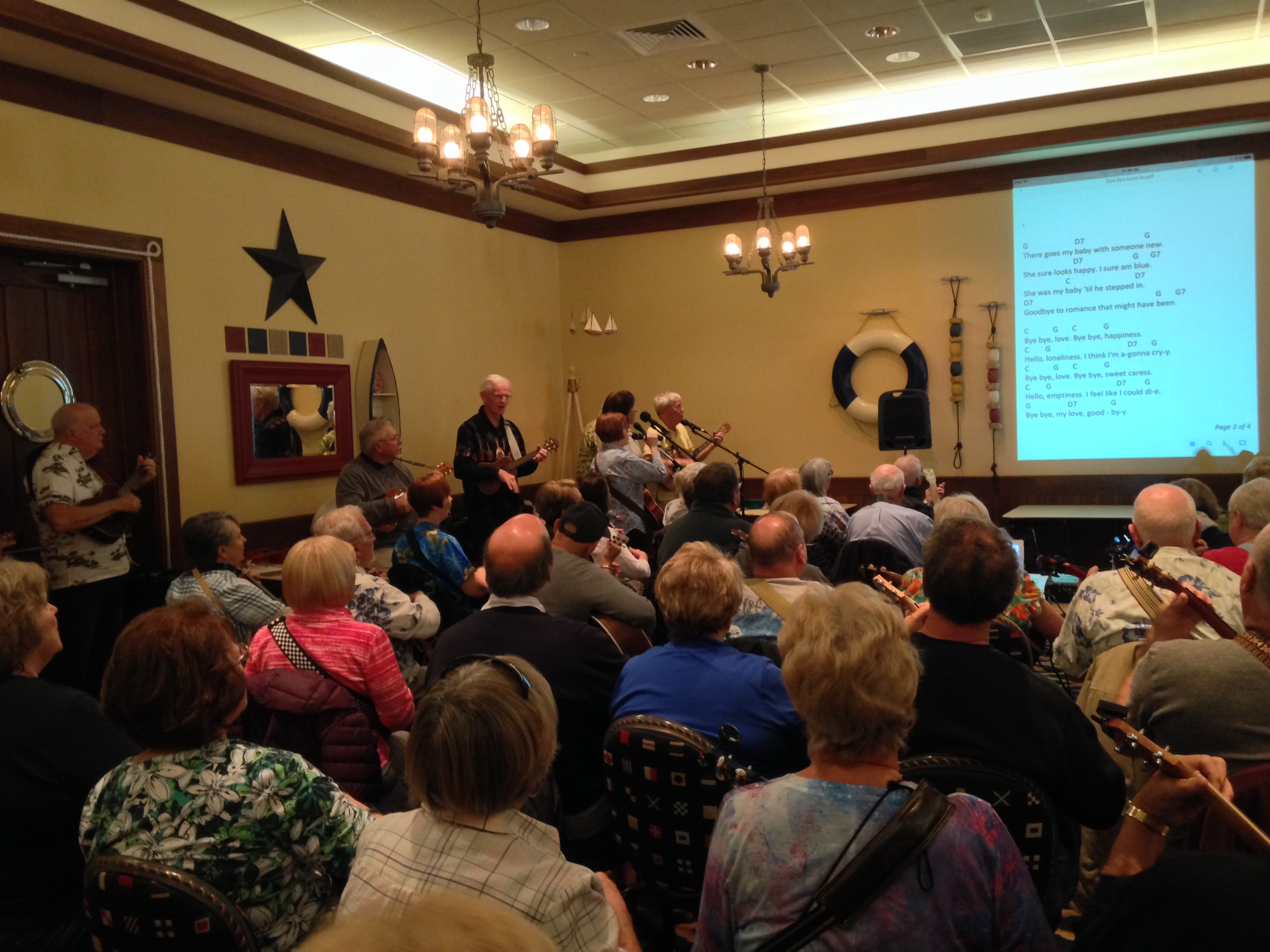 Strum / Sing:                     E

very Thursday:                 

2:00 - 3:15.
One Sing and Strum session every Thursday beginning at 2:00.  Doors open at 1:45PM
Bring your ukulele and join the fun.  A songbook is not needed; words and chords are projected on a screen.
Step up to the mic and sing, or sing from your seat, or just play your ukulele. Your choice.  No pressure.
HOV--Hits of the Villages
The second Thursday of the month is a special Hits of The Villages session.  A theme is chosen and members submit songs from other Villages Ukulele Club's Songbooks for consideration.
Vinnie's Rock Shop   (Cancelled until further notice.)